Yiffalicious 0.2.0 (patron build)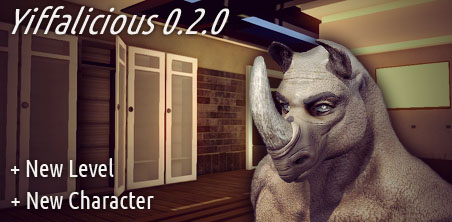 We're proud to announce version 0.2.0 of Yiffalicious!
This version brings a new character and a new level. Also, the driver system has been implemented for all characters. For full release notes, please see the download page.
Valid reason to stay home at Saturday night?

Very special thanks to Pegashis, who has made this environment and hopefully will continue to collaborate with us!