I made this post in the recent update thread of the game, where the team said they had some issues with the bank, and some new "legal" bullshit that's trying to normalize even further privacy invasion, the government's and banks' attempt to manipulate the population, etcetera.
Consider it however you like, I don't care. The point is that you make up your own mind about it (preferably without having your head up your ass and without letting yourself swayed, by anything, nor by social engineering and mind control programming). Anyway, here's the information, make of it what you will.
On another note, I do appreciate that - at the very least - the account/post/comment wasn't censored or deleted (yet, at least, as is "custom" in some other places). That potentially shows some level of integrity; which pretty much should be a common thing, not an exception.
Free speech is free speech, fairness and all that. Anyway, onto the post.
***
I've been looking up the site for a while, but upon seeing the whole banking scam and the new "laws" (imposition backed up solely by the threat of violence and coercion), I made an account to bring you guys awareness about how money, government and the banks are all frauds. Money is completely worthless. It's just the belief in money that makes it seem valuable. Literally, monopoly money and "actual" money is the same. What's the difference, though? One is believed to be fake and the other is believed to be "real". Government, money and corporations (as with all hierarchies) are systems of slavery and tyranny.
If you give a shit about freedom and don't want to see yourself and your kids living in a global, overt dictatorship (we now have a more and more blatant, but still tentatively "covert" one, which is apparently enough to fool those who don't see the inherent immorality and evil that is slavery/tyranny, or who don't realize that's the current condition of our society, by design), help yourself and others by watching these videos, to become more aware of what banks and goverments are, and why. These are just starters, though. Do your own research, use your own intuition, intelligence, spirituality, morality, etc.
Remember, no one rules, if no one obeys.
Yes, okay, I still use money myself, but I recognize its worthlessness and what it is as a tool for slavery. As would a chain be, for example. There is a fundamental difference between being addicted to the chain and defending it, compared to seeing it for what it is and using it as a weapon, until you fully break free of it. One of the better ways using money while not feeding the system, is to work on a voluntary, donation basis, without making any kind of a financial statement or starting an official business, LLC, Inc., or other alphabet soups. If they try to ask, intimidate or threaten you, including physical violence, stay strong and know you're doing the right thing by *not* engaging in slavery.
So long as what you're doing doesn't deliberately aid in causing harm to another living being, you're not doing a wrong. Therefore, violence, theft, coercion and manipulation are pretty much the only type of wrongdoings. When you look at pretty much the fundamentals of what government is based upon, it's exactly violence, theft (taxation), coercion and manipulation. Government is really just a euphemism for slavery, tyranny and mind-control (which is what the term means, etimologically: "guvernare/gubernare", to control; "ment/mente", the mind). It's not an accidental term, people.
A natural right is a natural right, and a wrong is a wrong, no matter what's written in any paper, no matter how fancy the writing, pen or paper might be.
If someone doesn't have a right, nobody has it. If someone does have a right, everyone does.
The immoral banking system -
Money is a belief system, and the fraud of "fractional reserve banking" (lending people money that doesn't exist, charging interest and then taking actual resources that do exist; land, houses, etcetera) -
Taxation, prohibition, "laws"? All bullshit -
A world without the religion of money -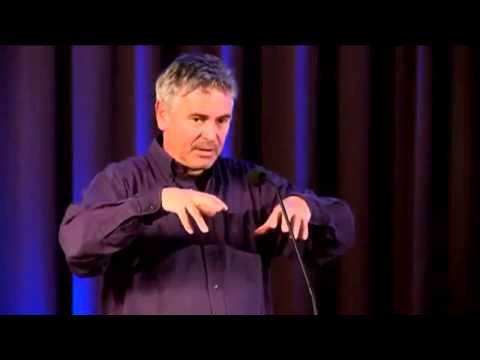 Of course, always question everything. The more we question, the more we know... and the more we know, the more we question. Thus, with spirit, intuition, intelligence, etc, we comprehend.... among other things...
We are responsible for both keeping the bullshit system in place, and we are also the ones responsible for freeing ourselves of it.
We are all and always free and freedom, imagination, will and intent... infinity, unlimitedness and veyond... among other things...
What we choose to manifest is always a choice.