Porting a YL2 character to VRChat
I've done it, it took me 5 long hours but I managed to port my YL2 character into VRchat.
So here is the character in question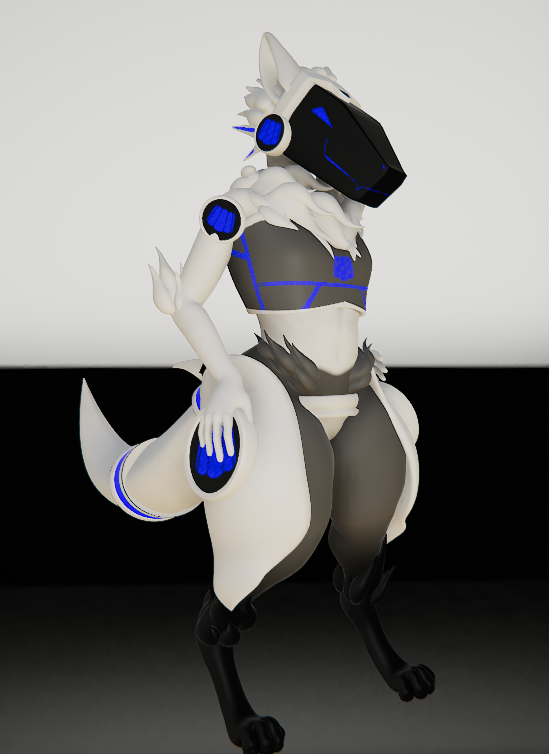 The main reason I was able to port this guy into VRchat at all without taking tooooo long is because he's mainly covered with custom models. So here was my process.
1. Export the base mesh via YL2
2. Import and fix it up in Blender
3. Import all the custom parts and place them correctly
Now here's where I had to get really cheeky and be naughty, sorry YL2 dev's.
4. Use a unity extraction tool to rip the fluff and canine ear model from the game

5. Export VR'chats example avatar and use it's rig
6. Spend hours trying to get the rig to work
7. UV map everything
8. Export everything to be textured
9. Re-do all the textures in Substance Painter using the same decals at least but hand painting most of the body.
10. Fix broken bits in that screenshot
11. Assemble in Unity
12. Export to VRchat
https://i.gyazo.com/fe332c6b73b71fd5cdbadaf8f348ece8.mp4